Life gets easier when you come along with a perfect life coach. How do lifestyle influencers help you update yourself and do daily household things with effective hacks? We may have different views about this question. However, with the backing of social media, there are numerous influencers who are using it to guide the audience with their working lifestyle ideas. For instance, Instagram is full of fashion and make-up guides. On the other hand, YouTube has become the prime hub of tech solutions, clothing brand reviews and cooking tips.
Lifestyle hacks are not limited to just fashion suggestions or makeup recommendations. That's why we have brought som of the best lifestyle influencers in Pakistan who will change your life with their easy yet effective assistance. So suit up and find out who can be your daily life coaches.
12 Best Lifestyle Influencers in Pakistan that are Recommended for Daily Life Hacks
Having a boost in life is the need of today. That's why we should always say yes to smart work tips. So, here is the list of those social media fashion, make-up, tech, and remedy experts whose videos always highlight social media platforms.
1. Amina Hussain (Memoona Muslima)
How can we refresh ourselves by just following homemade remedies? If you have also searched these types of questions on search engines, why not ask who first started the trend of homemade remedies back in 2016? Amina Hussain known as Memoona Muslima through her YouTube channels got all the solutions to your skin and physique problems. Memoona's unique voiceover style admires the viewers for following her suggestion and improving their lifestyle.
Niche: Healthcare, Health tips, Beauty tips
Youtube: 3.78M Subscribers
IG Followers: 201K
Facebook: 505K
2. Ramish (Yar Ramish)
Nowadays, Instagram and Facebook are filled with female lifestyle bloggers and influencers. But it becomes a hassle to find a Pakistani content creator who advises youth to learn about clothing brands, especially those accessible in the country. That's why it is essential to bring out Pakistan's underrated talent, such as Ramish, who shares all the wearing tips through his social media platforms. Ramish expresses and shows in his videos that he is a sneakerhead and loves to be surrounded by branded garments. So, if you are really looking for someone with experience in garment buying and selling, then Ramish is the guy.
Niche: Sneakers, Clothing, Style guide
Youtube: 241K Subscribers
Instagram: 104K Followers
Facebook: 17K
3. Dr Syeda Urooj Fatima
Learn how life can be special and magical through the daily uploads of the lifestyle queen of Instagram by.rooj1. Along with her daily life dressing tips, she has a crazy fan following, as she is the first pick for everyone in the lifestyle category.
A dentist by profession, she's also an Instagram creator with different styles of vlogs and make-up tutorials. Due to her presence on Instagram, we can't skip Urooj, as she is the influencer for many inspiring girls. If we describe this inspirational content creator, then there is one word that comes to mind, which is iconic.
Niche: Fashion, Lifestyle
Instagram: 513K Followers
4. Taimoor Salahuddin (Mooro)
Taimoor's name in this list of the best lifestyle influencers in Pakistan must have surprised many readers. But this gifted youngster got all that lifestyle influencers must have. Because along with vlogging, this skilful individual has also proven hands in tech reviews and podcasts of casting some well-known personalities. In fact, Moro's vlog shows us the different sides of reality surrounding us. One of the influential content creators of Pakistan, his style of narration is worth motivating.
In Pakistan, vloggers such as Irfan Junejo and Ukhano are also great, and their fan following is unmatchable. But Mooro is in a different game, which admires other vloggers for following in his footsteps. Lifestyle coaches should also spread the call for awareness of the inner piece, and Mooro understands it more than anyone. That's why millions of fans follow him worldwide.
Niche: Travel, Music, Thoughts, Tech
Youtube: 1.1M subscribers
Instagram: 454K Followers
Facebook: 962K Followers
5. Zeeshan Usmani
One can't deny that student life is tough because it is filled with assignments, projects and other academic loads. Moreover, after the fast-growing freelancing industry in Pakistan, grabbing an online earning skill has become essential for students. That's why they all need online trainers, coaches or mentors like Zeeshan Usmani.
Youtube channel is filled with Data Science, Artificial Intelligence and Blockchain experts. But due to language barriers, it is difficult to grab all the knowledge. However, Zeeshan Usmani's Youtube Channel is listed with simple life tricks and educational videos in the native Urdu language. In addition, the channel also includes special guides for career counselling, personality development, business ideas and digital marketing.
Niche: Data Science, Education, Life advice, Career Counselling
Youtube: 514K Subscribers
Facebook: 577K Followers
LinkedIn: 78K
Instagram: 12.9K
6. Humna Raza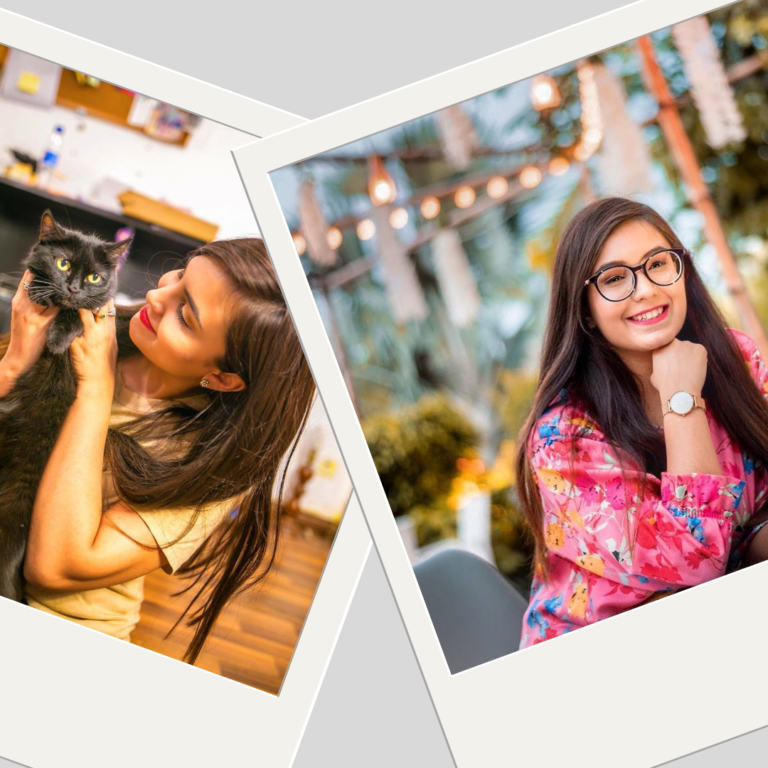 Hailing from Islamabad, Pakistan, Humna Raza is a dentist turned blogger who enjoys her creative journey and strives to spread positivity in people's lives through her content. She's a full-time digital creator and lifestyle influencer with a massive following. Her podcasts, businesses, work-life and content are meant to add value to the lives of people. She's also the founder of two e-commerce businesses and manages both her work and family life pretty well. And that's why she uses her Instagram to share her life lessons with viewers. On her IG, you can find a daily dose of positivity, lifestyle, travel, business and workplace tips and stories. A must-add on your list if you're looking for women inspirational content creators in Pakistan.
Niche: Positivity, Lifestyle, Work Life Balance, Parenting
Instagram: 409K Followers
Youtube: 61.9K Subscribers
7. Ramsha Siddiqui
Known as the Siddiqui, Ramsha is a designer who loves sharing her minimalistic home decor tips on Instagram. By profession, she's a Motion Graphic specialist. Ramsha started her blogging journey 5 years back with captivating photos and heart-filled captions. Her passion for designing lead her to create art wherever she went. You can see her creative ideas and easy-to-follow home decor tips on her Instagram. The best thing about following her is that she inspires you to create beauty with the limited resources you have. So, whether you own a small place or a big one, Ramsha has astounding ideas to make the place lively. A must-follow lifestyle blogger if you love decorating your home or workplace.
Niche: Home Decoration, Lifestyle
Instagram: 36.3K Followers
8. Moomal Asif
Talking about lifestyle bloggers, one can't miss the founder of Peace.Mind.Body, Moomal Asif. Also an influencer, she uses her Instagram to guide people about health and fitness. She's also an author and a successful entrepreneur. Her every product or service is directed to add value to people's lives by motivating them to an active lifestyle. On her Instagram, you can find tons of health advice, cooking tips, recipes and also her thoughts on life, relationships, and work-life balance. If you're looking to improve your lifestyle, she's an amazing person to follow.
Niche: Health, Fitness, Lifestyle, Parenting
Instagram: 76.1 K Followers
Facebook: 60K
9. Dr Tahleel Gulalai Saad
Next on the list of the most followed and best lifestyle influencers in Pakistan is Dr Tahleel Khan. Thankfully, we are gifted with many social media influencers who inspire others to improve their personalities. Likewise, Dr Tahleel Gulalai Saad, an encouraging Instagram personality, also shows that only our inner beauty matters, with whom we can change and improve our outer personality. Dr Tahleel Gulalai Saad is spot on and hasn't received any backlash since her prime. Those girls who are sick of pressure from society to have brighter and fair faces can visit her Instagram page and get the motivation to feel comfortable under their own skin. To be honest, influencers like her are the need of society.
Niche: Travel, Lifestyle, Mental Health Awareness, Makeup
Instagram: 206K Followers
10. Zaryab Khan (XEETECHCARE)
Who is Zaryab Khan? If you love tech videos, then there is no need to get surprised because he is the review king of Pakistani content creators in technology. Zaryab Khan, known by his tech Youtube channel XEETECHCARE, reviews new models of branded cell phones and other tech gadgets. It has been almost ten years he has been making hilarious tech and experimental videos, even before Adsense started on YouTube. So, through his informative tech videos, thousands of people have got their assistance on which cell they should buy.
Niche: Technology, Travel, Fitness
Youtube: 1.69M Subscribers
Instagram: 115K Followers
11. Anushae Khan
Anushae khan has a successful Instagram account and also hosts a Youtube Channel with the tagline "Another Week Another Video". Anushae is the star of her own life, and she lives the way she likes. Just like her Youtube channel indicates, Anushae Khan has managed her account with numerous lifestyle tips, providing an easy way to go for your beauty hack. In both her social media accounts, you will get positivity and creativity. So, check out her informative and helping reels on Instagram and Youtube.
Niche: Beauty, Lifestyle, Travel, Fashion
Youtube: 260K Subscribers
Instagram: 414K Followers
Facebook: 138K
12. Faisal Shabbir 
How closely do you know about electronic gadgets and android mobile apps? Don't you think that before buying electronic devices and installing online digital applications, you should get help from an expert on these all? Faisal Shabbir is Pakistan's tech social media influencer with all the information, tricks and valuable skills in electronic, digital and other household products. Furthermore, Faisal got productive tips on running Android and commonly used apps. For instance, WhatsApp, Facebook and TikTok. Faisal Shabbir's Youtube makes life easy for those searching for a platform filled with tech solutions in Pakistan.
Niche: Technology
Youtube: 289K Subscribers
Instagram: 10.3K Followers
Have we missed your best lifestyle influencers in Pakistan? 
Nowadays, social media has become a cluttered space. It's always important to know about the influencers you follow. But know that, if you are facing any skincare issue or other problem, you are advised to consult the doctor first. Otherwise, these influencers are highly rated and appreciated for their content. So, feel free to take their assistance and update your lifestyle.
This sums up the list of best lifestyle influencers in Pakistan. If we miss your favourite one, you can write about them in the comments below.