There's no particular month or time to pick the best Islamic books, you can read it anytime throughout the year. But when it's the Holy Month of Ramadan, one shouldn't miss this special month to understand the meaning of the Quran. And that's possible through books only.
Considering this, we have some recommendations for you in case you're looking to understand Quran.
Quran Translation/ Commentaries
Whenever we wish to read the Quran, we focus on the recitation and then wrap the book after reciting it till the end. But more than recitation, translation is important to know what Allah wants from us and how we should live our life.
For this here are some Quran translations in simple languages with commentaries. You can pick the one according to the language you're comfortable reading in.
---
This is a modern English translation of the Quran. It's well-accepted, thoroughly reviewed and re-reviewed. The best thing about translation is that it becomes available for people after field testing for 3.5 years. After the translation was written, it was shared with the common people both Muslims and non-Muslims to test if the right message is being delivered. When all the participants conclude the same messages that's when this translation was finalized. It's simple, easy to understand and also verified for accuracy. 
Language: Arabic to English Translation
---
Mufti Muhammad Taqi Usmani is one of the most eminent scholars who has rewrite this translation and brief explanatory notes. In this book, you'll know the brief introduction of each Surah wherever required and notes to understand the message. The translation is easy to understand for a common man.
Language: Arabic to English Translation
---
It's recommended for anyone who's looking for an Urdu translation. The translation is by Maulana Abul 'Ala Mawdudi who's one of the most powerful Islamic ideologues of 20th century. He was a well-known Islamic scholar and still has a vast influence on people for his remarkable work and writings.
Language: Arabic to Urdu Translation
---
Language: Arabic to Urdu Translation
This edition of Riyad-us-Saliheen has selected hadith from the full 2 volume edition. It has Arabic text followed by English translation and commentary below those. Imam Nawawi has compiled Riyad-us-Saliheen. He was a great scholar of Hadith and Fiqh of his time and acclaimed an important position in the Hadith Collections. Commentaries on the Ahadith were added by Hafiz Salahuddin Yusuf of Pakistan. The translation and commentary in English can help you to understand Islam better in the light of Ahadith.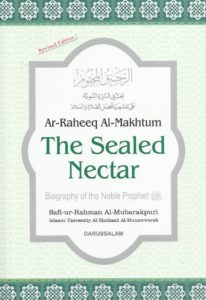 If you want to know the journey of the Holy Prophet (P.B.U.H) then this is the best book to pick. It highlights the pre-Islamic era, how the first revelation was revealed to Muhammad (P.B.U.H), the hardships he faced and how he invited people towards Islam. It's one of the best Islamic books of all times.
Way to the Quran is written by Khurram Murad who was a renowned Islamic teacher and director-general of Islamic Foundation, UK. This book gives you the rules of reading the Quran, provides you with tips on how to study it, outlines general principles for understanding the message, and warns about the risks involved in embarking on this journey of learning while advising how to avoid them. On top of it, the book includes a syllabus for a one year program to improve and increase understanding of the Book of Allah (SWT). 
Reclaim Your Heart is about freeing the heart from worldly desires. It is about the journey in and out of life's most deceptive traps. The book was written to awaken the heart and provide a new perspective on love, loss, happiness, and pain. Reclaim Your Heart teaches readers how to live in this life without allowing life to own you. It is a manual of how to protect your most prized possession: the heart.
We pray five times a day but during our prayers we fail to build the connection with the Divine. This book, Communicating with Allah teaches how to achieve the true purpose of prayers. Dr. Bassam Saeh charts a path for the seeker of God's pleasure to attain a deeper sense of consciousness and devotion in prayer with practical examples. 
What does it mean for a Muslim man to have a personality that is in accordance with the Islamic guidelines? In this informative and enlightening book, based on the teachings of the Qur'an and Sunnah, Taymullah Abdur-Rahman presents 44 principles that Muslim men need to implement in their lives. This book is a useful resource for Muslim men of all ages, as well as in study circles and family discussions.
The Ideal Muslimah is proud of the great position that Islam has given her among humanity. She performs her duties knowing that her role is clearly defined and that her rights are still, even today, greater than what any other ideology has provided. This book teaches to be a woman of moral excellence, true to her nature, not confused by alien and morally bankrupt ideas. It guides how to preserve self-respect and dignity through her piety in obedience to ALLAH and his Messenger صلی الله علیه وآلهِ وسلم. This comprehensive Work by Dr, Al. Hashimi is a valuable contribution to our English readers who will find the knowledge contained therein truly beneficial and inspiring.
Another book written by Dr, Al. Hashimi, it defines the Ideal Muslim as a man of the highest moral character. This book will play an important role in directing the Muslim community towards the path of guidance and leadership, thus becoming a beacon for all mankind.
[Also Read: Best Bookstores in Pakistan]
This book is my personal recommendation for women to know about the mother of believers and 16 other Sahabiyat who were given good news to Paradise. All the women mentioned in this book played an exemplary role in politics, religion, and business. You'll also get to know the life of Hazrat Khadijah(R.A) and Aishah(R.A) and how they stood with the Prophet (P.B.U.H) in the tough times. Perhaps a great book to add in your collection!
If you've the love to know about the History of Islam, keep this book on top. It shows us how culturally diverse Islam is. As a religion, it's one of the largest, and we ought to know more about it by now. The book also highlights the work of Muslim scientist, thinkers and theologians.  
Disclaimer: LocalWriter PK doesn't earn any commission on recommendation of these books. However, we have attached links to Da'wah books as it's one of the best and authentic Islamic source of books in Pakistan. It's also operational since 2008 and still on its way to enlighten people through religious books. It's not mandatory to buy books from there, you can pick the books from any shop you prefer or even Amazon.com
I prefer books and diaries more than phones and Facebook. Soulfully connected to Pakistan. And I passionately believe that I can change the world through blogging.